November 13, 2020
US 'Covid warriors' share heartbreaking stories from the frontlines of battling disease
A call on social media for those on the frontlines of responding to the coronavirus pandemic to share the stories that have affected them the most has prompted a wave of responses that show just how devastating the disease can be.
In a tweet published on Thursday,  Dr. John J. Lowe, the assistant vice chancellor for health security training at the University of Nebraska Medical Center, asked medical practitioners to share their accounts in hopes that it might encourage the public to "take precautions" to prevent the spread of coronavirus.
"We keep using data to communicate Covid risk, trends and to ask people to take precautions," Dr Lowe wrote in the tweet.
"As the US peaks, perhaps it is time to share our personal experiences. So to my fellow Covid warriors, what experiences left an imprint on you?" Dr Lowe asked. 
The request was met by dozens of responses from first responders, doctors, nurses and those whose families have been forever changed by the coronavirus pandemic.
For one doctor, Dr Ranu Dhillon, who also serves as an instructor at the Harvard Medical School,  the experience that left the biggest imprint was having to deliver incredibly devastating news to the same two siblings twice.
"Telling two teenagers whose father died in our ICU from Covid a few days earlier that their mother had also just died in our ICU from Covid," Dr Dhillon said.
The message was met by a wave sympathy, with many offering their condolences to the family and empathising with Dr Dhillon for his own experience.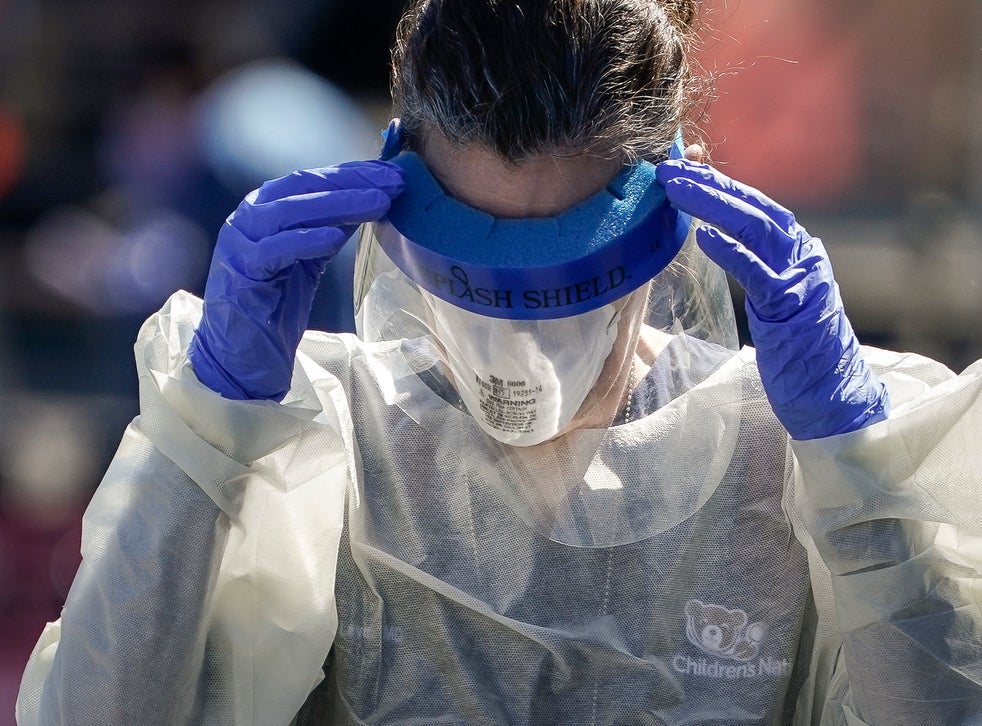 For another doctor, Dr Jen Manne-Goehler, one of the most difficult aspects of responding to the pandemic was experiencing "deep sadness for every worried mother unable to visit their sick or dying child".
However, the doctor said it was also difficult to endure the "deep sadness for every worried child unable to visit their sick or dying parent".
"Yes, the separations are rough," Dr Lowe said, noting that in the midst of the coronavirus pandemic, many families around the world have not been able to see or say goodbye to their loves ones due to efforts to prevent the spread of coronavirus in hospitals.
One doctor, Dr Kelly Cawcutt, said one of the most difficult experiences was having to hold the hand of a patient when she asked if she was going to die and "having to say, 'yes, I believe you will'". 
That, of course, was not the only painful experience the doctor has had to endure amid the pandemic.
"Calling yet another family to say I have done everything I can, I've used all the life support measures I have, but [your] loved one is dying," is another, the doctor said.
"Or coming home and breaking down in tears because so many have patients died & the burden is so hard to carry for all of us," Dr Cawcutt continued. 
"And then," the doctor said, "we see inadequate action to stop the growing weight of lives lost."
Globally, more than 52.9 million cases have been identified, while there have been at least 1,295,976 deaths confirmed to be Covid-related.