May 24, 2020
Live Workouts on POPSUGAR Fitness's Instagram, Week of 5/25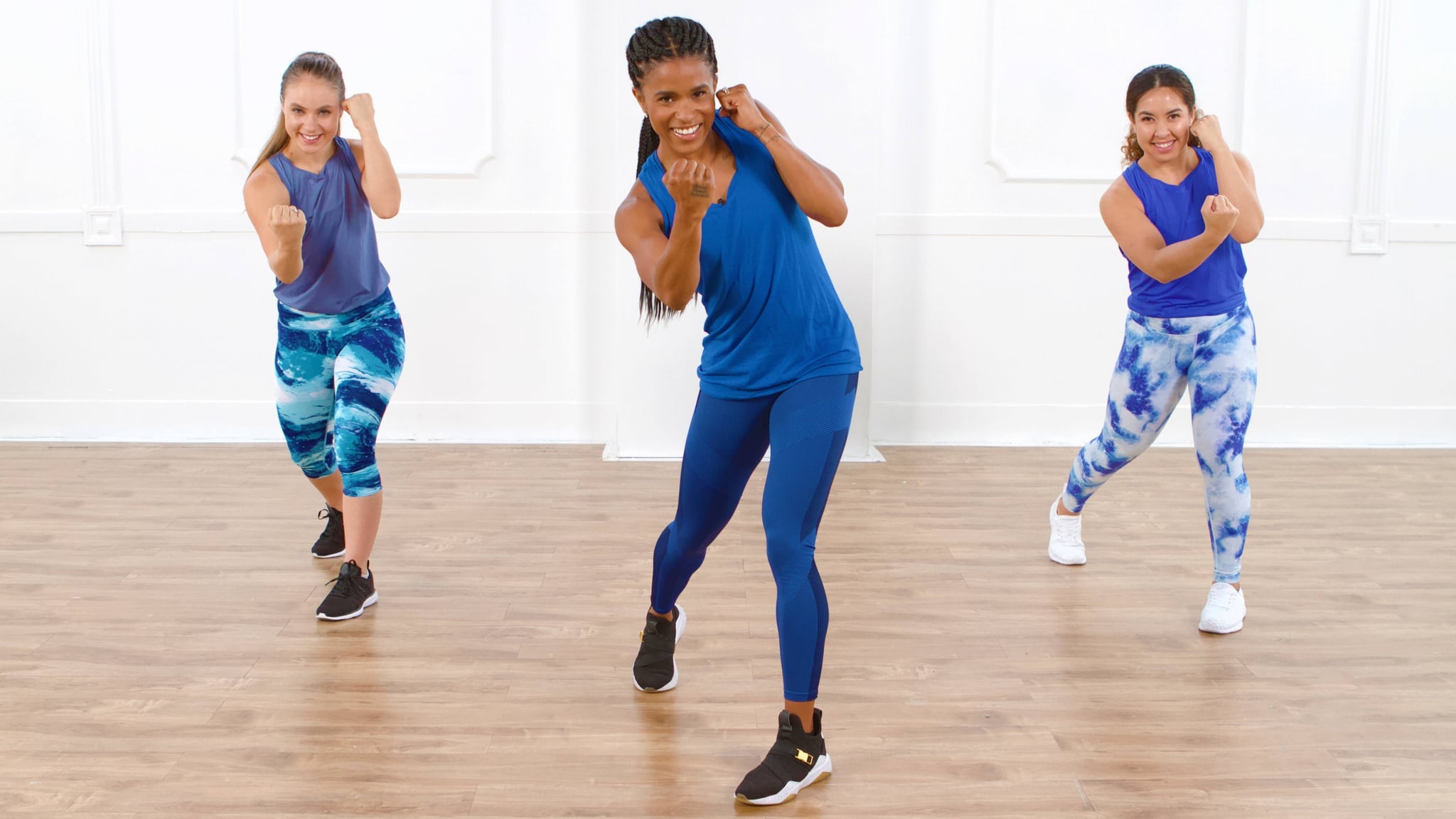 You already know this by now, but we'll say it again for the people in the back: you definitely don't need a gym — or any kind of fitness equipment, TBH — to work up a sweat and get moving. That's not to say we don't miss our fitness studios. (Have I been dreaming about weight racks and elliptical machines? No comment.) But when those just aren't available, at-home sweat sessions can be just as good. Case in point: our popular Instagram Live workout series on @popsugarfitness. We've been rolling out at least one fresh routine every day since March, and we're not stopping now!
Check below for all the details on our newest week of workouts, which includes everything from kickboxing to barre to dance fitness. (Add them to your Google Calendar to stay up to date!) And if you can't wait for Monday to get your sweat on, check out all of our previous Instagram Live workouts over on the free Active by POPSUGAR app.
30-Minute Strength and Conditioning Workout With Titan Games Star Claressa Shields: Monday, May 25, at 9 a.m. PT/12 p.m. ET
40-Minute No-Equipment Cardio Workout With Deja Riley: Tuesday, May 26, at 9 a.m. PT/12 p.m. ET
35-Minute No-Equipment Barry's Workout: Wednesday, May 27, at 10 a.m. PT/1 p.m. ET
30-Minute Cardio and Barre Burn Workout With Jake DuPree: Thursday, May 28 at 9 a.m. PT/12 p.m. ET
30-Minute HIIT Workout With Charlee Atkins: Friday, May 29, at 9 a.m. PT/12 p.m. ET
30-Minute Dance-Cardio Workout With 305 Fitness: Friday, May 29, at 12 p.m. PT/3 p.m. ET
30-Minute Low-Impact Sculpt Workout With Megan Roup: Saturday, May 30, at 9 a.m. PT/12 p.m. ET
45-Minute Jabs by Gina Kickboxing Workout: Sunday, May 31, at 9 a.m. PT/12 p.m. ET
Remember to tag us with #POPSUGARSweats in your Boomerangs, posts, and Instagram Stories!